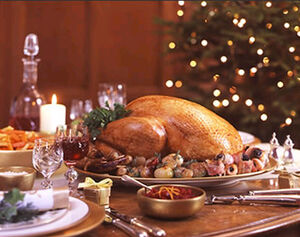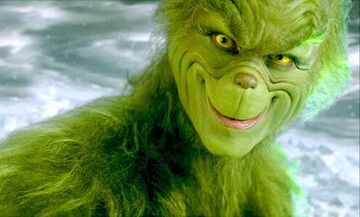 Get in the spirit of Christmas by watching a special Christmas movie. Our recommendation this season is the 2000
How The Grinch Stole Christmas
, starring Jim Carrey.

The movie features is basd on the book by the famous Dr. Seuss. Inside a snowflake exists the magical land of Whoville. In Whoville, live the Whos, an almost mutated sort of munchkinlike people. All the Whos love Christmas, yet just outside of their beloved Whoville lives the Grinch. The Grinch is a nasty creature that hates Christmas, and plots to steal it away from the Whos which he equally abhors. Yet a small child, Cindy Lou Who, decides to try befriend the Grinch. Enjoy!



What is your favorite part of Christmas?

Loading RSS data...

Create blog post
Sidney Sheldon's I Dream of Jeannie: Dreams & Wishes Come True! is the live-action Disney film, released in 1977.

Without Further Ado or 3x, Welcome to Sidney Sheldon's I Dream of Jeannie: Dreams & Wishes Come True!.

Coming Up!

Jeannie or the Tiger?
Tony'…

Read more >

Greetings citizens of the world this is Mr. Patrick Cunningham. Anonymous wikia needs your help. We have a lot of articles that need to be edited & expanded. We do not want any VANDALISM as we have some just recently. by a user who has been blocked …

Read more >
See more >
Ad blocker interference detected!
Wikia is a free-to-use site that makes money from advertising. We have a modified experience for viewers using ad blockers

Wikia is not accessible if you've made further modifications. Remove the custom ad blocker rule(s) and the page will load as expected.