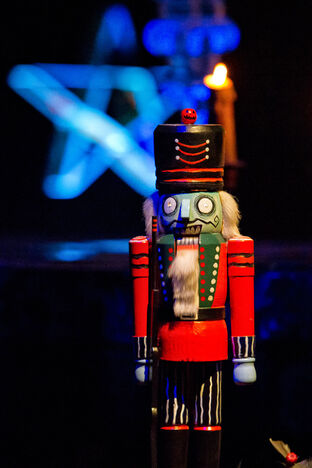 A Nutcracker is a wooden decoration that resembles somewhat of a toy soldier (according to the story by E.T.A Hoffman of the same name). Some other nutcrackers take the appearance of other things like a fireman, or a chef, or even a snowman. A nutracker could be sold at stores like Target, or Walmart, or Christmas Tree Shops. There are also some nutcrackers of different holidays such as Halloween, or Easter. There is only one theme park ride with a nutcracker in it. The ride is called the Haunted Mansion Holiday. The ballet "The Nutcracker" is one of the most popular (if not Christmas) ballets.
Ad blocker interference detected!
Wikia is a free-to-use site that makes money from advertising. We have a modified experience for viewers using ad blockers

Wikia is not accessible if you've made further modifications. Remove the custom ad blocker rule(s) and the page will load as expected.